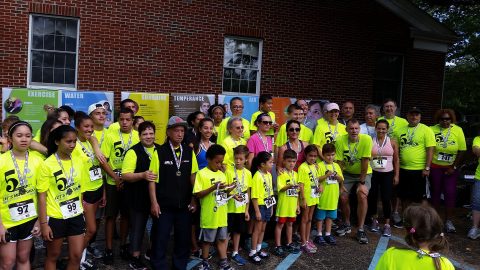 Our next Let's Move Day - 5K will be on September 16, 2018.  
This date is tentative.
Watch the Let's Move Day - 5K video below-
Visit our RUN Signup Page here for previous race statistics. You will be able to sign-up once the next race has been scheduled.
If you would like to be alerted when the date has been scheduled, please fill out our Let's Move Day 5K Contact Form.